Jarda T. Wroblewski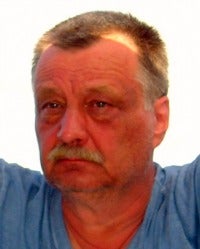 Professor of Pharmacology
Ph.D., Neurochemistry
Research Centre of the Polish Academy of Sciences, Warsaw, 1979
(202) 687-1566
wroblewj@georgetown.edu
We are sorry to report that Dr. Wroblewski died in August 2016. We will miss him, his science, and his most interesting personality.
The neurotransmitter glutamate activates in the central nervous system several subtypes of excitatory amino acid receptors that play a key role in the phenomena of learning and memory. These receptors are likewise implicated in a variety of neurodegenerative diseases. My research goal is to understand the molecular mechanisms of intracellular signal transduction associated with the particular subtypes of excitatory amino acid receptors, and to establish their functional significance.
One project uses the techniques of fluorescent imaging to study the role of ionotropic glutamate receptors in controlling the intracellular concentrations of calcium and sodium ions, and their significance in the mechanisms of glutamate-induced neurotoxicity and in the generation of different cascades of second messengers.
A second project focuses on the study of G protein-coupled metabotropic glutamate receptors. They are coupled either to the activation of the hydrolysis of membrane inositol phospholipids or to the inhibition of adenylate cyclase, but their physiological significance remains obscure. Using primary cultures of neuronal and glial cells, this project aims to identify the functional differences between metabotropic glutamate receptors, their pharmacological profiles, and the developmental patterns of receptor expression.
Since the neurotransmitter glutamate activates all subtypes of glutamate receptors, the logistics of its action involve interactions between these receptors at the level of their ionotropic and metabotropic signal transduction mechanisms. Indeed, the studies of these interactions may be especially fruitful if performed at the single cell level. Therefore, one of the major goals of my laboratory, projecting into future research, is the development of fluorescent imaging techniques allowing such measurements.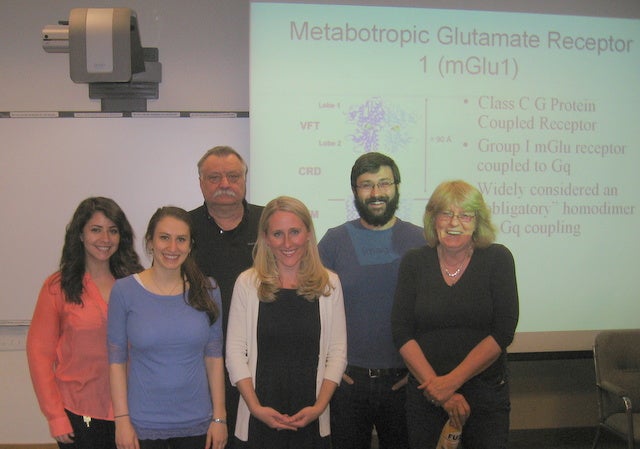 Selected Publications:
Click here to do a Medline Search for all publications of Jarda Wroblewski.