Karen Gale Memorial Lectureship for Outstanding Women in Neuroscience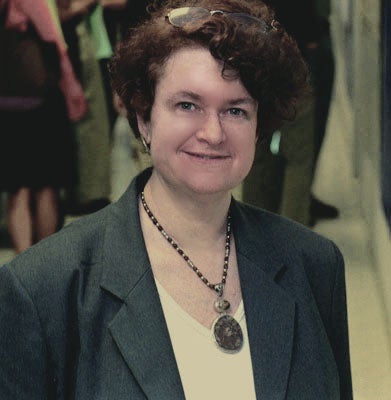 Professor of Pharmacology
Ph.D., Psychology
University of Washington, 1975
---
Dr. Karen Gale joined the faculty at Georgetown in 1977, and quickly rose through the ranks in the Department of Pharmacology & Physiology, where she was a full professor for over 25 years. Dr. Gale was a world-recognized leader in the field of epilepsy, and published over 200 papers in her career.
She made seminal contributions to the understanding of neural circuitry that controls seizure propagation, mechanisms of seizure-induced neuroprotection and damage, and effects of early life exposure to anticonvuslant drugs. Dr. Gale's research was the first to identify the crucial role of basal ganglia nuclei in the control of epilepsy, as well as the role of a region of the piriform cortex, dubbed "Area Tempestas" in the genesis of seizures.
In addition to her scientific achievements, Dr. Gale was a stalwart advocate for trainees, early career investigators, minority scientists, and women scientists. One of Dr. Gale's most lasting contributions to Georgetown was serving as the founding director of the Interdisciplinary Program in Neuroscience from 1994-2003. Her continued leadership over the next 11 years helped shape the IPN into not only a world-class training program, but a community cultivated through thoughtful and deliberate action.
In recognition of her advocacy and passion for the advancement of women in science, her family and close colleagues endow this lectureship, with funding generously provided by by the Office of the President at Georgetown University, The American Epilepsy Society, and the Society for Neuroscience.
The Karen Gale Memorial Lectureship for Outstanding Women in Neuroscience will be held annually through the Interdisciplinary Program in Neuroscience and the Department of Pharmacology & Physiology at Georgetown University Medical Center. We will recognize each year a female scientist who has made outstanding contributions to the field, both in the laboratory and through mentorship.
In recognition of Dr. Gale's belief that graduate trainees should be actively involved in leadership, the selection committee includes two doctoral trainees each from the Interdisciplinary Program in Neuroscience and Department of Pharmacology & Physiology. These trainees will serve on the selection and organizing committee with two faculty selected from each program.
---
Dr. Gale's laboratory research projects focused on specific neural networks in the brain and their role in neurological disorders. Special attention was devoted to the limbic system and the basal ganglia, with respect to glutamate and GABA-mediated influences on epileptic seizures and memory. Neural substrates of Parkinsonism and cocaine-induced hyperkinesias were also studied.
DISTINGUISHED LECTURERS
Click here to do a Medline Search for all publications of Karen Gale. 
If you are interested in supporting:
"The Karen Gale Memorial Lecture for Women in Neuroscience" 
You can give online:
https://giving.georgetown.edu/medicalcenter-gift
Type "Karen Gale Memorial Lectureship" under other designation