Juan M. Saavedra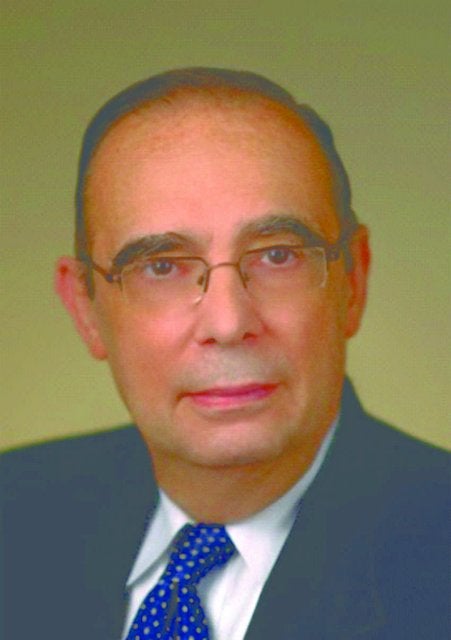 Adjunct Professor of Pharmacology
M.D., 1965
Buenos Aires University, Argentina
Psychiatry Boards, 1970
Buenos Aires University, Argentina
(202) 687-8968 office
(202) 687-0755 fax
jms522@georgetown.edu
Current Research: Juan M. Saavedra, MD is an Adjunct Professor at the Department of Pharmacology and Physiology, Georgetown University Medical Center. Dr. Saavedra graduated from Medical School in 1965 and obtained his board certification in Psychiatry in 1970, from Buenos Aires University, Argentina. In 1971 he joined the Section on Pharmacology at the National Institute of Mental Health in Bethesda, Maryland as a Visiting Fellow. Under the supervision of Julius Axelrod, PhD, 1970 Nobel Prize winner in Medicine, Dr. Saavedra developed novel biochemical micromethods to study neurotransmitters in the brain, and was awarded tenure at NIH with a Civil Service Excepted Appointment in 1975. From 1989 to 2013 Dr. Saavedra was Chief of the Section on Pharmacology at the National Institute of Mental Health Intramural Program. At the NIH, Dr. Saavedra's research interests included molecular and physiological aspects of endocrine and cardiovascular regulation, and more recently mechanisms of neuroprotection in stroke, Alzheimer's disease, mood disorders and Traumatic Brain Injury. The main objective of the research was to find novel therapies for inflammatory, degenerative, mood and traumatic disorders of the brain. In September 2013 Dr. Saavedra transitioned from NIH to Georgetown University, where he joined the Department of Pharmacology and Physiology. In his new laboratory, Dr. Saavedra continues his work to advance his more recent finding, the observation that a novel class of compounds, the sartans, previously used for the treatment of cardiovascular and metabolic disorders, are potent neuroprotective agents and may be of significant therapeutic relevance for the treatment of neurodegenerative, mood and traumatic brain disorders. Dr. Saavedra has been Editor of Cellular and Molecular Neurobiology since 1983.
Selected Publications:
Click here to do a Google Scholar Search for all publications of Juan Saavedra (new window).