Spring Research Elective
Research as an elective course (PBIO 906 Research in Physiology) is available to a limited number of students during the spring semester only dependent upon approval from the Program Director. Research mentors are most commonly found within the Department of Pharmacology and Physiology, however there is some opportunity to find research mentors outside our department. See below list of research mentors and topics from previous years.
The Program Director holds a meeting with current students each fall to discuss the requirements of the spring research elective, and if the number of interested students exceeds the number of available spots in the research elective, a simple competitive application process is conducted in order to select students for the available spots.
Please note: research as an elective is not available in the fall semester for MS in Physiology students. Prospective students interested in a research-focused program may want to consider applying to our MS in Pharmacology program in which all elective credits can be taken as lab research in both the fall and spring semesters.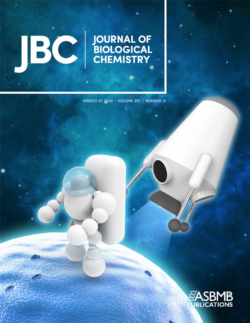 Alumna Publication
Stephanie Soohoo, a 2019 alumna, was second author on a March 2020 publication in the Journal of Biological Chemistry resulting from the research she supported during the spring research elective.
Read the publication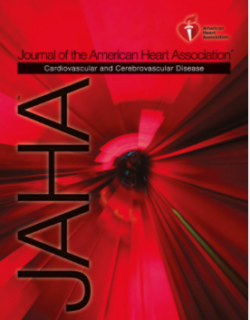 Alumna Publication
Jennifer Ten Eyck, a 2017 alumna currently an M4 at the University of Toledo College of Medicine and Life Sciences, was third author on a March 2019 publication resulting from the research she supported during the spring research elective.
Read the publication
---
Past Topics of Spring Research Projects
SPRING 2021
Note: This list of faculty and topics is meant to be a representative sample only. The participation of a faculty researcher as a mentor for the MS in Physiology research elective in one year does not guarantee their availability in future years. Likewise, a research topic done this year does not guarantee any opportunity to do the same or similar research in subsequent years with that faculty researcher. The program director will meet with current MS in Physiology students each fall semester to discuss availability of research mentors for that year's spring research elective.

| Faculty Mentor | Student Research Topic |
| --- | --- |
| Brelidze | Using the zebrafish model for the therapeutic potential of the EAG channel |
| Forcelli | Preclinical Safety and Efficacy of Cannabidiol (CBD) for Early Life Seizures |
| Fugh-Berman | Opioid Marketing Practices in the US |
| Kellar | NMDA Receptor Mediated Release of Dopamine in Rat Brains: Effects of Aging |
| Khan | How Vitamin D alters the expression of lymphocyte-specific protein tyrosine kinase (LCK) and other inflammatory markers in multiple sclerosis |
| Vicini | Effects of hypoxia and phenobarbital on neuron circuitry development in neonatal rats |
| Wang | Examining the morphological impact of tissue-specific knockdown and loss-of-function of Neuroglian at the Drosophila neuromuscular junction |
---
SPRING 2020
Note: This list of faculty and topics is meant to be a representative sample only. The participation of a faculty researcher as a mentor for the MS in Physiology research elective in one year does not guarantee their availability in future years. Likewise, a research topic done this year does not guarantee any opportunity to do the same or similar research in subsequent years with that faculty researcher. The program director will meet with current MS in Physiology students each fall semester to discuss availability of research mentors for that year's spring research elective.

| Faculty Mentor | Student Research Topic |
| --- | --- |
| Ahern | Testing the response of nicotinic acetylcholine receptors to the pharmacological effects of e-cigarette flavorants |
| Brelidze | zHCN2a and zHCN2b RNA injection into Frog Oocytes to measure current effect of RNA into Oocytes |
| Forcelli | Characterization of Third Generation Antiepileptic Drugs (AEDs) on the Immature Brain |
| Fugh-Berman | The international tramadol health crisis |
| Fugh-Berman | Brand-name combination drugs that cost the healthcare system more than the potential generic combinations |
| Golestaneh | The effect of PGC-1a repression and high fat diet on retinal health |
| Pak | Determining the mechanism of protein N-cadherin cleavage and loss in hyperexcited neurons |
| Sahibzada | The role of GABAb receptors in the Nucleus Tractus Solitaris (NTS) on gastric function. |
| Sandberg | Effect of Losartan and PPAR-γ inhibition on short-term memory and anxiety of ovarectomized Long Evans rats |
| Sahibzada | Using in vivo recording to observe the effect of Npy stimulation on gastric motility. |
| Vicini | Optogenetics. electrophysiology and imaging in neuron subtypes in primary cultures and brain slices |
---
SPRING 2019
Note: This list of faculty and topics is meant to be a representative sample only. The participation of a faculty researcher as a mentor for the MS in Physiology research elective in one year does not guarantee their availability in future years. Likewise, a research topic done this year does not guarantee any opportunity to do the same or similar research in subsequent years with that faculty researcher. The program director will meet with current MS in Physiology students each fall semester to discuss availability of research mentors for that year's spring research elective.

| Faculty Mentor | Student Research Topic |
| --- | --- |
| Ahern | Effect of adenosine on the calcium current through TRPV1 in HEK293 cells. |
| Anderson | Effect of vasopressin antagonist consumption on irritability levels of patients with Huntington's disease. |
| Barr | Effect of parents' age on the media usage (content/context) in children with and without siblings |
| Brelidze | The redox state of cysteine residues in HCN and KCNH channels. |
| Dezfuli | The roles of NMDA and AMPA receptors in the release of norepinephrine through glutamate. |
| Forcelli | Effect of antiepileptic drugs on neonatal post-seizure apoptosis. |
| Fugh-Berman | How laws affect pharmaceutical marketing in the US and abroad, and the impact of under-promoting and over-promoting certain vaccines. |
| Kellar | Effect of aging on glutamate-stimulated release of norepinephrine through NMDA receptors. |
| Malkova | Apoptotic effects of anti-epileptic drugs on the brains of non-human primates. |
| Rebeck | Effect of enzyme expression level on cholesterol homeostasis in the brains of Alzheimers patients |
| Sahibzada | Using in vivo recording to observe the effect of Npy stimulation on gastric motility. |
| Shepard | Plasma membranes of kidney cells and the localization of the taste receptor domain for the TAS2r108 |
| Vicini | Looking at calcium influx in Gcamp cells through control of a PV cell |
---